cañon of condor tour 1 day
A new and fascinating excursion in Cusco, in which we will visit a natural sanctuary and habitat canyon of the condor of the Andes, you will enjoy a wonderful view of the famous flight of the condor and the amazing Apurímac canyon, with its abundant flora and fauna, crossed by the the Apurímac river, this canyon has a depth of more than 1200 meters, and on the way we will visit two important archaeological centers, knowing the amazing history of the Incas.
| DURATION: | 1 Day |
| --- | --- |
| TIME: | Departure 08:00 a.m. return 20:00 p.m. |
| TRIP STYLE: | Cultural Walks |
| MINIMUM GROUP: | 2 people |
| DEPARTURES | Daily |
We pick you up from your hotel in Cusco in our tourist transportation at 8:00 am, to start our incredible adventure, then we will travel in our mobility through the Limatambo Cusco route through a route full of natural beauty for approximately 2 hours, Throughout this trip we will visit 2 very important archaeological centers of the Inca period.
As KILARUMIYOC (denominated as the Temple of the Moon and fertility), TARAWASI (Tambo Inca) continuing our journey along the well-paved track to the Huayronca bridge from where we will take an unpaved route to the community of CHONTA, this trip will be of pure ascent until the 3400 msnm. , during this trip we will make stops at some key points to take the best pictures with the salkantay snow and the valley of Limatambo, we will arrive at the village of chonta between 12:00 Pm where we will enjoy our delicious lunch observing the salkantay snow.
After the rich lunch we will start our hike of 1 hour and a half approximately by a wide road to the condor canyon 3350 masl, From this point we will have the opportunity to appreciate the impressive Andean condor in its natural habitat, we will be located in the viewpoint and we will hope that the condors return to their nests after their daily activities, This wait will not be for long since the condors usually return in the afternoon between 3:00 pm to their nests, here you will have the opportunity to see and photograph them to the condors from very close and by an average of 2 hours to more flying in front of you,
After seeing the flight of the condor, we will return to the community of CHONTA walking and then to the city of Cusco in our mobility, arriving at averaging at 8:00 at night.
You can choose one of these 02 options of rates expressed in USD – USD per person:
| Shared service (groups of 20 people) | USD 65.00 |
| --- | --- |
| Private service (minimum 02 people) | USD 120.00 |
APPLY FOR ALTERNATIVE TOURS
The cost of the tour packages is based on two people.
For more information you can write to us at info@chaskatravelperu.com
Special discounts for groups more than "05 people" For more information write to us info@chaskatravelperu.com
Please complete the form below to request a reservation. One of our Trip Coordinators will contact you, often within two business hours, to confirm availability of the trip and/or provide you with other options. Once availability is established, we will ask for a deposit and a completed online registration to confirm your spot Please call us at (+51) 974401722 with any questions or to confirm availability over the phone.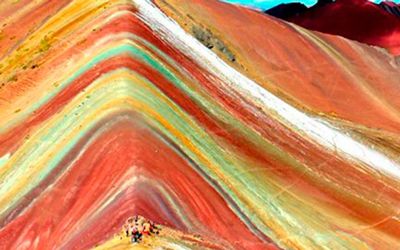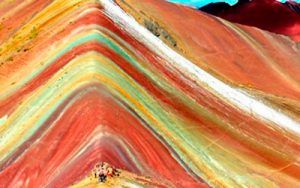 Cusco Cultural Magic 5 Days 4 Nights Sacred vally – City tour – Machu picchu Home ITINERARY Day 01: arrival
Read More »