CUSCO MAGICO CULTURAL 4 Días / 3 noches
AM Arribo a cusco, les esperaremos en el aeropuerto de cusco en un trasporte turístico para trasladarles al hotel elegido, luego tendremos  día libre para aclimatarse, descansar o realizar alguna actividad por la ciudad de cusco visitar la piedra de los 12 ángulos san Blas mercado san pedro, estas actividades no está a la obligación de ningún viajero es una opción para quienes quieren aprovechar su tiempo libre en la ciudad de cusco, por la noche a las 6:30 PM visitar el CENTRO QOSQO DE ARTE NATIVO para apreciar la presentación de las danzas típicas del cusco  y de la región con todo su colorido, tradición por un especio de 01 hora.
PERNOCTE.
Iniciamos el tour con el recojo de los viajeros desde el hotel en la ciudad del Cusco; y trasladarlo hacia la estación de tren, Abordaremos al tren que nos llevará asía Aguas Calientes (poblado a los pies del Santuario de Machu Picchu), (viaje en tren de 2 horas). A la llegada abordaremos el bus turístico en 30 minutos nos llevará a la ciudadela Inca donde iniciaremos el tour guiado de una de las Siete Maravillas del Mundo Moderno, Machu Picchu.
Nuestro guía profesional nos transportará al tiemplo de los Incas; visitaremos los principales atractivos de Machu Picchu como son: la Plaza Central, el Torreón Circular, el Reloj Solar, los Cuarteles Reales, el Templo de las 3 Ventanas, el Cementerio Real, entre otros. El tour guiado tiene una duración aproximada de 3 horas, luego tendrá tiempo suficiente para continuar explorando y admirar el gran trabajo que hicieron los Incas en el Santuario de Machu Picchu.
Por la tarde o noche sería su retorno siendo su posible tren de las 18:20 o antes, dependerá de la disponibilidad. Del tren saldrá de Aguas Calientes hasta la estación de trenes de Ollantaytambo, allí nuestro transfer le esperará con su nombre de la persona indicada para retornarlo a la ciudad del cusco en un bus turístico.
| DURACIÓN | 1 Día |
| --- | --- |
| HORARIO: | Salida 08:00 a.m. - retorno 07:00 p.m. |
| ESTILO DE VIAJE: | Historia & Cultura |
| Grupo mínimo: | 2 Personas |
| SALIDAS: | Diarias |
Este tour se inicia con recojo de su hotel a las 8:00 para tener una visita guiada al Valle Sagrado de los Incas donde visitaremos distintos sitios arqueológicos. Este tour termina aproximadamente a las 19.00 pm. En la ciudad del cusco.
El complejo arqueológico de Pisac, se sitúa en lo alto de una montaña desde donde se domina buena parte del Valle Sagrado. Este lugar maravilloso está formado por grupos de andenes y estructuras arquitectónicas dispersas en las laderas y en lo alto de la montaña, Pisac es uno de los centros monumentales más hermosos del valle pues combina el paisaje con el acabado impecable de sus construcciones. Después de haber visitado Nos dirigiremos a la ciudad de Urubamba donde haremos una parada para almorzar.
Para luego embarcarnos hacia el complejo arqueológico de Ollantaytambo, fue un estratégico centro militar, religioso y agrícola. El escenario arquitectónico es de excepcional interés por el tamaño, estilo y originalidad de sus edificios. Ollanta es conocido como el único pueblo inca viviente, que es la puerta de entrada para pueblo de Aguas Calientes (Machupichu pueblo), que esta solo 1.30 minutos de tren. En este pueblo visitara la única fortaleza inca que hay resistido el ataque de los españoles, y que se encuentra cuasi con 80% porciento, donde usted podra apreciar tambien los caneles incas de aguas originales. La fortaleza fue construida para vigilar el ingreso a esta parte del valle y Machupicchu, protegerlo de posibles invasiones. Tendremos la oportunidad de caminar por las callecitas del pueblo y así tener una clara idea de cómo fue este centro militar, religioso y cultural, durante el Imperio Incaico.
Chinchero conocida como la ciudad del Arco Iris está ubicada a 28 km. al noroeste de la ciudad del Cusco, sobre los 3,160 msnm., flanqueada por los nevados de Salkantay, Verónica y Saray. La vista desde aquí es impresionante. Chinchero pertenece a la provincia de Urubamba, departamento de Cusco.
Pueblo de Chinchero, la población más típica del Valle Sagrado de los Incas, es una ciudad netamente incaica que los conquistadores quisieron "civilizar" para implantar su cultura, pero nunca lo lograron.
PERNOCTE.
Desayuno
A hora oportuna traslado al aeropuerto o terminal terrestre.
You can you choose one of these 2 options Tari fas expressed in USD – US dollars per person:
| 01 | SHARED SERVICE (groups of 25 people) | $ 25.00 |
| --- | --- | --- |
| 02 | PRIVATE SERVICE (minimum 02 people) | $ 50.00 |
ADDITIONAL ITEMS TO THIS TOUR
Tourist tickets :
Tickets are mandatory, for those who visit archaeological parks.
Foreigners: The price of tickets is 110 soles
National: The price of tickets is 80 soles
Applies for 01 day tours
Important:
Prices do not include IGV for Peruvian passengers .
The cost of the tour packages is based on two people in private service.
Discounts:
Peruvian tourists with their current DNI, tourists with an Andean community passport (Colombia, Ecuador and Bolivia), get a discount of 20% of the cost of the excursion.
Foreign tourists and Peruvians with a valid university card get a discount of 20% of the cost of the excursion.
Special discounts for groups more than "05 people" For more information write to us info@chaskatravelperu.com
Please complete the form below to request a reservation. One of our Trip Coordinators will contact you, often within two business hours, to confirm availability of the trip and/or provide you with other options. Once availability is established, we will ask for a deposit and a completed online registration to confirm your spot Please call us at (+51) 974401722 with any questions or to confirm availability over the phone.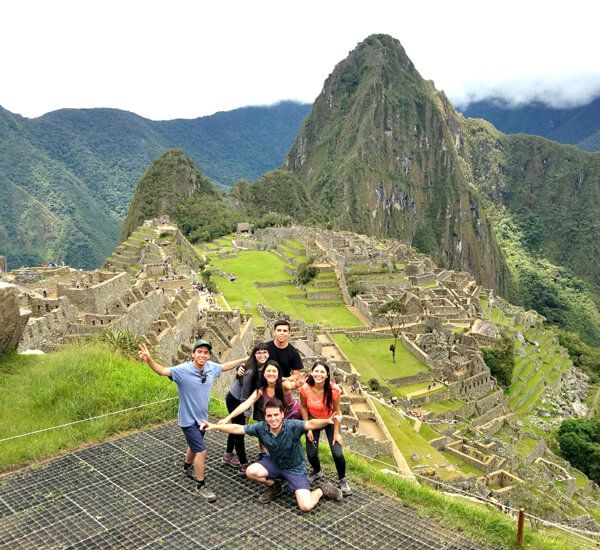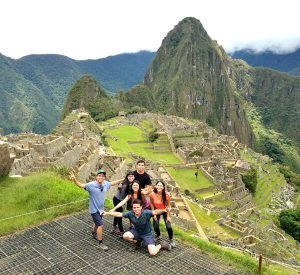 Cusco Cultural Magic 4 Days 3 Nights Cusco – Machu picchu – sacred valley Home ITINERARY Day 01: arrival and
Read More »