INCA TRAIL & MACHUPICCH 4 days 3 nights
The Inca Empire, called the Quechua Empire or Tawantinsuyu, extended from the current Ecuador to the current Chile, its capital was then Cusco, which means Navel of the World. The Incas were, according to the Spaniards of the sixteenth century, the best-organized society in the world. This empire had a huge infrastructure but perfectly organized. The means of communication were also well organized, thanks to the access routes and messengers (Chasquis) who traveled the territory, as well as to transmit information or orders as to deliver merchandise.
As an anecdote, we will mention for example that the Inca in Cuzco (in the middle of the Andes) could eat fresh fish every day, 3 hours after having caught it in the sea; whereas it took the Spaniards 2 weeks to go on horseback from the coast to the capital of the Empire, Cuzco. The "Descendant of the Sun" deserved it.
The existence of Machu Picchu is still subject to controversy. It will have been a place of residence of the Inca, a place of refuge or a fortress and why not the lost city El Dorado But the truth is that its access from the Capital was also very well implemented, it is the famous Inca Trail.
| DURATION: | 4 Days - 3 Nights |
| --- | --- |
| TIME: | Departure 06:00 (1st day) - return 20.00 (4th day) |
| TRIP STYLE: | Cultural Walks |
| MINIMUM GROUP: | 2 people |
| DEPARTURES | Daily |
Pick up by bus from your lodging in Cusco, Urubamba or Ollantaytambo. Pick up from Cusco will be at 4:30 in the morning, and then we will go by bus until Km 82, arriving at 7:00 PM. After a delicious breakfast, we will go through the first Inca Trail checkpoint to begin our trek (please make sure you have your original passport to enter the Inca Trail). The first 2 hours of the hike is relatively easy as we head to our first Inca site, Patallacta that is an old Inca checkpoint for the approach to Machu Picchu. De Patallacta is another 2-hour walk to our stop for lunch. After lunch, we will take a walk for another 2 and a half hours until we reach the first night of camping in al Ayapata (3300 meters). In this last section, it is passed through 2 small communities. If you want to buy any energy drinks or snacks, you can do it here; you can also buy any essential items such as batteries that you may have forgotten. We will arrive at our campsite before 5:00 p.m. and after settling down in a bit you can relax and have a drink and a hot snack with your team of porters, cook and guide. At 7:30 pm, Your dinner will be ready, and afterwards you can get a well-deserved rest.
Walking distance: 8.7 miles / 14 km (6 – 7 hours)

Camping altitude: 3300 m (high) above sea level
Weather: Warm and windy
Your porters will help you get up early with a hot cup of coca tea to help you prepare for the day. Today is our longest day and we will start soon. We will walk for about 4 hours for the highest step of the walk, step of the dead woman (4215 meters / 13829 feet). Upon reaching the pass we will stop for a short break to enjoy the views before leaving again to descend to the next valley (Pacaymayu Valley). Another hour and a half by the side of the valley to our lunch spot and an opportunity to refill our water bottles. After lunch, we start ascending again for the second step of the walk. It is 2 hours for the pass and on the way, we will stop at a small Inca site (Runcu Raccay) and see two huge waterfalls that fall on the opposite side of the valley. After the second step, which is another hour of walking downhill to reach the magnificent Inca site, Sayacmarca (a village in an inaccessible way).

We will stop here for a break, have a quick tour of the site, and then watch the sunset over the Vilcabamba mountain range. It is then only another 20 minutes until we stop for the night in our second chaquicocha camp (Dry Lake, 3600 meters). After dinner, if you are not too tired, we can do some observation of the stars and we will point out the fascinating Inca constellations. In the magnificent sky of the southern hemisphere, far from all artificial lighting, this sky is something to behold!
Walking distance: 9.94 miles / 16 km (7-8 hours)
Camping altitude: 3600 meters (height) above sea level (cold weather)
Area: in addition and cloud forest
The weather: cold and rainy
We start early again; we wake up at 6:30 am to start what is commonly perceived as the most beautiful of the entire Inca Trail. We hike for 2 hours along what we like to call "flat Inca" (gradual ramp) and begin to enter the jungle, known as the cloud forest. As we walk we will have the opportunity to see the majesty of the Salkantay, the second highest of the snow-covered mountain in the sacred valley, and a fantastic panoramic view of the Vilcabamba mountain range. Towards the end of the Inca flats, we started to make our way to the last peak in Phuyupatamarka (3600 meters) from where we will have excellent views of the Urubamba River. Through the valley, we have the first views of Machu Picchu, but the site itself is still hidden from view. From Phuyupatamarka. It is a 3-hour walk along a flight of stairs in our last camp, near Wiñaywayna (Siempre Joven). Wiñaywayna is the most spectacular Inca site on the trail after Machu Picchu and the most popular campsite due to its proximity to Machu Picchu.
During the descent, we will visit 2 Inca ruins, Phuyupatamarka (City in the clouds) and Intipata (Terrazas del Sol). We will arrive at our camp around 1:00 PM to have lunch and then rest throughout the afternoon so that you are relaxed and ready for your last day in Machu Picchu. Around 4:30 p.m., your guide will give you a short orientation and you will visit the Inca ruins of Wiñaywayna, spending about an hour and a half there. We will explain the importance of the site and combine all the information given during the walk so you are fully prepared for your visit to Machu Picchu the next day.

We like to pamper our clients since it is our last day and party with the porters and cooks. It is a tradition of the Inca Trail to organize a ceremony at night to present the team to the tourists once again and to thank them for the great work done (if you wish to provide advice for them, then you can do it at this time). It is advisable to go to bed at a reasonable hour in order to get up in the early hours of the morning to get to Machu Picchu at sunrise with the hope that the weather will give us a beautiful sunrise over the ruins of Machu Picchu.
Walking distance: 6.2 miles / 10 km (5 hours)
Camping altitude: 2,600 meters (height) above sea level (cold weather)
Zone: high cloud forest
The weather: warm and very humid
Awakening time is at 3:30 AM. We will have our breakfast at 4:00 am and wait at the checkpoint to be one of the first to start the walk when the doors open at 5:30 AM. We are going to say goodbye to our team of porters and cook and then it is "Remit" to the Puerta del Sol (Inti Punku). From here, we have spectacular views of the mountains and Machu Picchu in all its splendor. We arrive at the Puerta del Sol at 6:30 a.m. and then it is just an hour's walk to reach the lost city of the Incas. As we approach Machupicchu the views of the city. At about 7:40 we will reach the final control point and enter Machupicchu to begin our 2 hours private guided tour. After the visit you will be given bus tickets to make your way to Aguas Calientes and you will have plenty of free time to explore on your own or climb one of the neighboring mountain – Huaynapicchu (must be arranged in advance). Your guide will offer you to meet down in the town of Aguas Calientes to enjoy your last lunch at a local restaurant. This is optional and is not included. At lunch, train tickets will be delivered, so if you decide to skip it, process to get these before leaving it at Machu Picchu.

Unless we fix for an improved train, we will reserve the Expedition class train leaving Aguas Calientes at 4:20. Please make sure you are on the platform at least 30 minutes ahead of time. This train will be 2 hours to Ollantaytambo where a driver will meet you and drive back to the city on our bus, and then we will drop you at your hotel.
Considered: The most important and magical day (wake up early 3:00 a.m.)
The weather: hot and very humid (bring lots of water)
Frequency of departures: We have groups for the Camino del Inca every day of the year. Less February, when the Inca Trail is closed throughout the month. The month of February, you can visit Machu Picchu by train. More is not possible to do the Inca Trail.
Availability: Only 500 people per day are allowed to the Inca Trail. This figure includes tourists, guides, porters and cooks. The quotas are for all the people who wish to carry out the Inca Trail. So to make the Inca Trail it is essential to book months in advance. The availability of seats for the Inca Trail is the same for all agencies.
You can choose one of these 03 options of rates expressed in USD – USD per person:
EXECUTIVE TRAIN


Hotel 2
TRAIN VISTADOME
Hotel 3
TRAIN VISTADOME
Hotel 4

Shared service (groups of 25 people)

Shared service (groups of 15 people)

Private service (minimum 02 people)

USD 550.00

USD 465.00

USD 900.00
ADDITIONAL SERVICES TO THIS TOUR
Huayna Picchu is the mountain that rises next to Machu Picchu. It is a 45 minute walk to the top. While this walk is done on your own, your guide will direct you to where this walk begins. This is an additional entrance ticket that we can assure you in advance The value of the ticket is 20 USD
Machu Picchu mountain is the other mountain that sits on the ruins of Machu Picchu. It offers even more impressive views than Huayna Picchu, but it takes an hour and a half to get to the top. This is an additional entry ticket that we can insure for you. The value of the ticket is 20 USD
Each excursion needs for the alternative Inca roads a sleeping bag, when camping, inflatable air mattresses and walking sticks (rubber tips) are optional. They are available to rent.
The sleeping bag value is USD 20
The value of the inflatable Matra is 20 USD
The value of the cane is USD 20
APPLY FOR INCA TRAIL 4D - 3N
The reservation of trains is subject to space availability.
The cost of the tour packages is based on two people and a double room.
The availability of the Inca Trail and other alternative routes are reserved well in advance from 7 months to 5 months in advance. Since they provide only 500 people per day. This includes tourists, guides, porters and cooks.
For more information you can write to us at info@chaskatravelperu.com
Foreign tourists with valid university card get a discount of 20% of the cost of the excursion.
Special discounts for groups more than "05 people" For more information write to us info@chaskatravelperu.com
Please complete the form below to request a reservation. One of our Trip Coordinators will contact you, often within two business hours, to confirm availability of the trip and/or provide you with other options. Once availability is established, we will ask for a deposit and a completed online registration to confirm your spot Please call us at (+51) 974401722 with any questions or to confirm availability over the phone.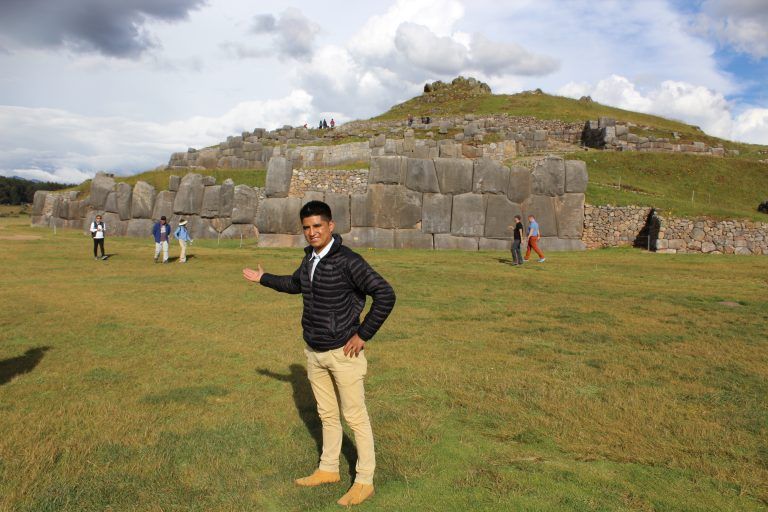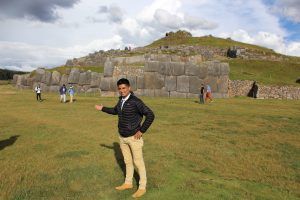 Tourist Program – Package 3 days 2 night Home The charming city of Cusco is built on lasting structures from
Read More »
Viajei com um grupo de amigos brasileiros até o Peru por 10 dias e contratamos esta agência: pacote completo, passeios e translados. Tudo ocorreu muito bem.
Gostaria de agradecer ao Luis da Chaska Travel pelo excelente atendimento e dedicação. Ótimos passeios que valeram muito a pena! Realizamos o tour a Maras e Moray, com paisagens lindas e singulares.
O atendimento proporcionado pelo ... contribuiu para a constante alegria na nossa viagem. Muito obrigada pela atenção especial. Queremos voltar. Um abraço.
Eu conheci Luis de alguns amigos que visitaram Cusco, eu estive com minha família e decidi visitar alguns lugares e ele pegou do aeroporto com um sorriso radiante.