Lares trek & machu picchu 3 days 2 nights
The travel program, 3 days Lares trek to Machu Picchu "is an excellent way to see the Andean landscape with valleys, rivers, crystal clear lakes, waterfalls, forests and know the way of life in the Andes. In addition to hiking in the Andes, the program connects with a visit to one of the wonders of the Machu Picchu world.In Cusco it has a complex surface, from warm valleys to dazzling snow. Today several excursions are made to know these wonders, using mainly the ways by which the ancient inhabitants of the Andes used and that dominated the rugged geographies without difficulty. The travel program, 3 days .In addition to hiking in the Andes, the program connects with a visit to one of the wonders of the Machu Picchu world.
This road was previously used by the Inca culture; they used these roads to transport food and to carry messages to different people. At that time, there were only domestic camelids the most used were the llama and the alpaca. The flame is used for transport, but it could only carry 20 kilos and Alpaca is used for clothes and food. In these valleys, you can still see people who follow the customs of their ancestors. During the course of this route, we will see medicinal thermal baths, lakes, mountain ranges, jungles, rivers, mountains and a great variety of birds and plants. The highest point of this trek is the Pasa del Abra C'asa (4500 m / 14,763 ft), it will be an unforgettable adventure.
| DURATION: | 3 Days - 2 Nights |
| --- | --- |
| TIME: | Departure 05:00 a.m. (1st day) - Retorn 08:00 p.m. (3rd day) |
| TRIP STYLE: | Cultural Walks |
| MINIMUM GROUP: | 2 people |
| DEPARTURES | Subject to availability |
In the morning we will pick you up from your hotel at 5:00 a.m. and we will travel for an hour to the Sacred Valley, we will stop at a Mirador to take panoramic pictures of the valley and a brief explanation of the place, and then a visit to the local market where typical products are sold, then we will be transported about 2 hours for the village of Lares (3,100 m / 10,170 ft) in this place we will welcome our team (the chef and the porter) before the walk we have the opportunity to go to the medicinal thermal baths of Lares (3,250 m / 10,662 ft) and Enjoy a relaxing bath, the temperature varies between 28 ° C to 34 ° C.
Then, we will start our great adventure, we will walk in flat terrain for about 2 hours for better acclimatization, until we reach the Vilcabamba bridge, where our team will wait for us with lunch, after lunch we will enjoy a rest and continue for 3 hours to the village of Wacahuasi (3,750 m / 12,303 ft) during the trek we will find children from nearby villages with their traditional costumes to welcome, it is a great opportunity to support and share good times with them. Wacahuasi is the place of our first day of camping, in this place the night will be colder, we recommend to take warm clothes for the night, then we will have tea time, ideal for the exchange of experiences during the day. Later we enjoyed dinner.
Camping in wacahuasi.


Very early we will start the walk (5:30 a.m.), where we will have the best views of the incredible mountains of the Andes. Walking uphill for 3 hours, we reach the pass of the Aurora Cassa Pass (4,600 m / 15,091 ft.). This point offers a rewarding view of the valleys and Lake Aruray Cocha. We will also appreciate seeing native bird species including geese (Cara Cara), ducks, etc. From Aurora Cassa Pass we descend to the two lakes known as Aruraycocha and Yuraccoha, with the forest of Queuñas (type of tree of the Incas). Next to one of the lakes, we will serve the Andean lunch.

During the next two hours of our walk and before our arrival in Mantanay (3,850 m / 12,631 ft.) There will be a great change in the landscape. The rest of the walk is downhill through a picturesque valley of Queuñales (native) with many opportunities to take pictures of the Andean flora. Then we arrive at Yanahuara (2,780 m / 9,120 ft.) A warm, welcoming town with a comfortable climate, located near Urubamba Valley (Sacred Valley of the Incas). Our vehicle will find us here to take us to the Inca city of Ollantaytambo, where we will board our train service to Aguas Calientes town, also known as Machu Picchu town (train trip 1 hour and 50 minutes).
the third day is the most magical day because I finally visited Machupicchu. You wake up early to walk up or take a bus ride up to Machu Picchu. You will see the sunrise over the citadel. Your guide will take you to an informative two-hour visit. Subsequently, you will have time to explore on your own. In the afternoon, you can board by train back to Ollantaytamb followed by a bus back to Cusco, where we will transfer you to your hotel.
End of services
Important note: We always do our best to follow the fixed itinerary, however it may change from time to time based on temporary weather and park restrictions, camping availability, weather, road closures, guest capacity / injuries and natural events such as fires and floods.
You can choose one of these 03 options of rates expressed in USD – USD per person:
EXECUTIVE TRAIN
Hotel 2
TRAIN VISTADOME
Hotel 3
TRAIN VISTADOME
Hotel 4

Shared service (groups of 25 people)

Shared service (groups of 15 people)

Private service (minimum 02 people)

USD 450.00

USD 535.00

USD 705.00
ADDITIONAL ITEMS TO THIS TOUR
Huayna Picchu is the mountain that rises next to Machu Picchu. It is a 45 minute walk to the top. While this walk is done on your own, your guide will direct you to where this walk begins. This is an additional entrance ticket that we can assure you in advance The value of the ticket is 20 USD
Machu Picchu mountain is the other mountain that sits on the ruins of Machu Picchu. It offers even more impressive views than Huayna Picchu, but it takes an hour and a half to get to the top. This is an additional entry ticket that we can insure for you. The value of the ticket is 20 USD
Each excursion needs for the alternative Inca roads a sleeping bag, when camping, inflatable air mattresses and walking sticks (rubber tips) are optional. They are available to rent.
The sleeping bag value is USD 20
The value of the inflatable Matra is 20 USD
The value of the cane is USD 20
Indio Feliz Restaurant in Aguas Calientes(Machupicchu pueblo) Tunupa Restaurant (Urubamba) The power value is 30 USD
APPLY FOR THE TREKS TO MACHU PICCHU
reservation of hotels and trains is subject to space availability.
The cost of the tour packages is based on two people and double room. For an individual room you have to pay extra:
For more information you can write to us at info@chaskatravelperu.com
Foreign tourists withd valid university card get a discount of 20% of the cost of the excursion.
Special discounts for groups more than "05 people" For more information write to us info@chaskatravelperu.com
Please complete the form below to request a reservation. One of our Trip Coordinators will contact you, often within two business hours, to confirm availability of the trip and/or provide you with other options. Once availability is established, we will ask for a deposit and a completed online registration to confirm your spot Please call us at (+51) 974401722 with any questions or to confirm availability over the phone.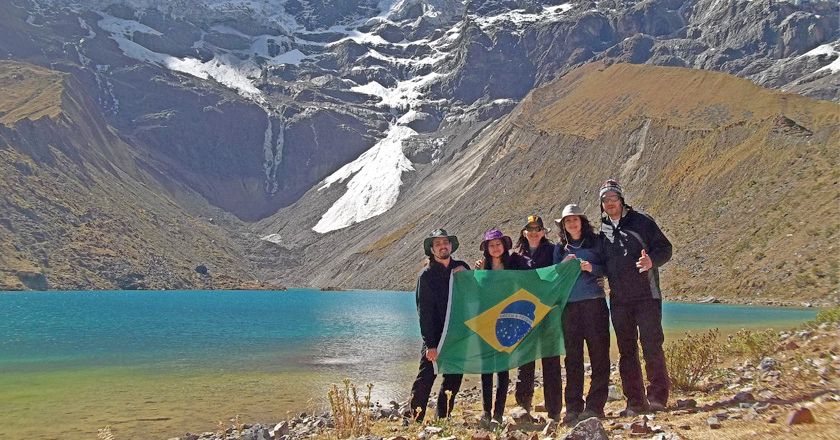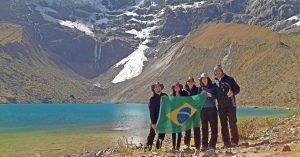 Lares trek & machu picchu 3 days 2 nights Cusco – wacahuasi – Machu Picchu Home The travel program, 3
Read More »
Viajei com um grupo de amigos brasileiros até o Peru por 10 dias e contratamos esta agência: pacote completo, passeios e translados. Tudo ocorreu muito bem.
Gostaria de agradecer ao Luis da Chaska Travel pelo excelente atendimento e dedicação. Ótimos passeios que valeram muito a pena! Realizamos o tour a Maras e Moray, com paisagens lindas e singulares.
O atendimento proporcionado pelo ... contribuiu para a constante alegria na nossa viagem. Muito obrigada pela atenção especial. Queremos voltar. Um abraço.
Eu conheci Luis de alguns amigos que visitaram Cusco, eu estive com minha família e decidi visitar alguns lugares e ele pegou do aeroporto com um sorriso radiante.