Maras Moray & Salt Mines Day Tour
From the town of Maras, you can see the chain of snow-capped mountains of the Sacred Valley of the Incas and Vilcabamba. At present, this district keeps attractions of the pre-Hispanic, colonial and republican period, standing out in the town as the colonial portals with shields of the nobles and caciques between the XVI and XX centuries, as well as extraordinary covers with fine carved stone and lintels with sculptures in low relief.
| DURATION: | 1/2 day |
| --- | --- |
| TIME: | Departure 08:00 a.m. - return 03:00 p.m |
| TRIP STYLE: | History & Culture |
| MINIMUM GROUP: | 2 people |
| DEPARTURES | Daily |
This tour starts with pick up from your hotel at 8:10 to have a guided tour to Maras and Moray, where we will visit 2 archaeological sites. This tour ends approximately at 3:00 p.m.
We go to the town of Moray, the experimental agricultural terraces, it is believed that in Moray the Incas created their own micro-climate to adapt the plants to this altitude. Maras was an obligatory step for the muleteers and their mule trains that transported the tropical products and especially the coca leaves from the high Cusco forest to satisfy the needs of the city of Cusco and the rest of the country.
It has a church made of adobe, typical of the original religious architecture of the town, distinguished in the atrium a cross carved in granite; Inside the church, we can find canvases of the Cusquenian school representing the apostles, whose author is the Quechua painter Don Antonio Sinchi Roqa Inka, who was a native of Maras and painted with great care and affection for his church.
"Las Minas de Sal" (the Salt Mines), the picturesque town of Maras, a multicolored whim of nature, is home to the most important salt mines in the region. They have been exploited since the Incas, and during the viceregal period they were the first salt producing center in the southern part of the mountain range.
You can you choose one of these 2 options Tari fas expressed in USD – US dollars per person:
| 01 | SHARED SERVICE (groups of 25 people) | $ 25.00 |
| --- | --- | --- |
| 02 | PRIVATE SERVICE (minimum 02 people) | $ 70.00 |
IT IS IMPORTANT FOR THIS TOUR
The cost of the tour packages is based on two people in private service.
Foreign tourists with valid university card get a discount of 20% of the cost of the excursion.
Special discounts for groups more than "05 people" For more information write to us info@chaskatravelperu.com
Please complete the form below to request a reservation. One of our Trip Coordinators will contact you, often within two business hours, to confirm availability of the trip and/or provide you with other options. Once availability is established, we will ask for a deposit and a completed online registration to confirm your spot Please call us at (+51) 974401722 with any questions or to confirm availability over the phone.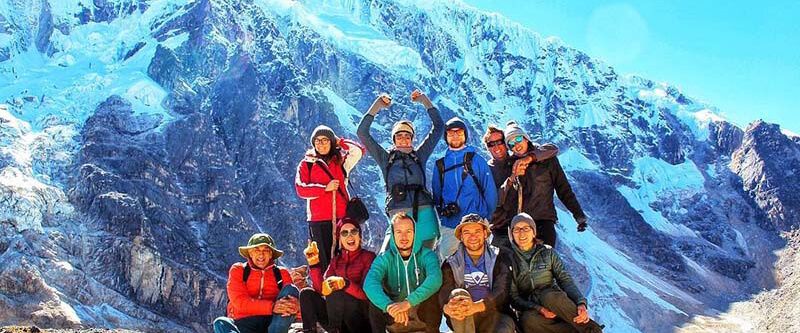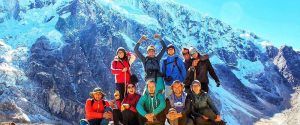 Salkantay Trek Machu Picchu 4 Days / 3 Night Cusco – Mollepata – Machu Picchu Home This impressive trek passes
Read More »
Viajei com um grupo de amigos brasileiros até o Peru por 10 dias e contratamos esta agência: pacote completo, passeios e translados. Tudo ocorreu muito bem.
Gostaria de agradecer ao Luis da Chaska Travel pelo excelente atendimento e dedicação. Ótimos passeios que valeram muito a pena! Realizamos o tour a Maras e Moray, com paisagens lindas e singulares.
O atendimento proporcionado pelo ... contribuiu para a constante alegria na nossa viagem. Muito obrigada pela atenção especial. Queremos voltar. Um abraço.
Eu conheci Luis de alguns amigos que visitaram Cusco, eu estive com minha família e decidi visitar alguns lugares e ele pegou do aeroporto com um sorriso radiante.