In the Sacred Valley 1 Day of the Incas there are beautiful colonial towns that were created, and that today show their miscegenation in architecture, art and living culture. There are the villages of Chinchero and its weavers, Pisac and its craft fair, Urubamba and its cosmopolitanism, Ollantaytambo, with its fortress and its Inca people alive. In these territories, of the Sacred Valley, diverse communities have created products of rural tourism and experiential tourism that amaze both locals and strangers. Each of them is a world in itself, and together, they make up an unprecedented way to get to know the most traditional region of the South American Andes.
| DURATION: | 1 Day |
| --- | --- |
| TIME: | Departure 08:00 a.m. – return 07:00 p.m. |
| TRIP STYLE: | History & Culture |
| MINIMUM GROUP: | 2 people |
| DEPARTURES | Daily |
This tour starts with pick up from your hotel at 8:00 a.m. to have a guided tour to the Sacred Valley of the Incas where we will visit different archaeological sites. This tour ends approximately at 7:00 p.m.
The archaeological complex of Pisac is located on the top of a mountain from where a good part of the Sacred Valley is dominated. This wonderful place is formed by groups of platforms and architectural structures scattered on the slopes and at the top of the mountain, Pisac is one of the most beautiful monumental centers of the valley because it combines the landscape with the impeccable finish of its buildings. After having visited, we will go to the city of Urubamba and we will stop for lunch, After a delicious lunch we continue to the next archaeological park.
Then we are going to embark towards the archaeological complex of Ollantaytambo, it was a strategic military, religious and agricultural center. The architectural scene is of exceptional interest for the size, style and originality of who was buildings. Ollanta is known as the only living Inca town, which is the gateway to the town of Aguas Calientes (Machupichu town), which is only 1.30 minutes by train. In this town you will visit the only Inca fortress that has resist the attack of the Spaniards, and have almost 80% of the original construction, where you can also see the Inca gutters of original waters. The fortress was built to guard the entrance to this part of the valley and Machu Picchu, and thus protect it from possible invasions. We will have the opportunity to walk through the streets of the town and you will have a clear idea of how this military, religious and cultural center was during the Inca Empire. 
Known as the city of Arco Iris is located 28 km northwest of the city of Cusco, about 3,160 meters above sea level, flanked by the snowy peaks of Salkantay, Veronica and Saray. The view from here is impressive. Chinchero belongs to the province of Urubamba, department of Cusco.The town of Chinchero, the most typical town in the Sacred Valley of the Incas, is a distinctly Inca city that the Conquerrors wanted to "civilize" to implant their culture, but never succeeded. After this tour we return to the city of Cusco,
You can you choose one of these 2 options Tari fas expressed in USD – US dollars per person:
| 01 | SHARED SERVICE (groups of 25 people) | $ 40.00 |
| --- | --- | --- |
| 02 | PRIVATE SERVICE (minimum 02 people) | $ 90.00 |
IT IS IMPORTANT FOR THIS TOUR
The cost of travel packages is based on two people in private service.
Foreign tourists with valid university card get a discount of 20% of the cost of the excursion.
Special discounts for groups more than "05 people" For more information write to us info@chaskatravelperu.com
Please complete the form below to request a reservation. One of our Trip Coordinators will contact you, often within two business hours, to confirm availability of the trip and/or provide you with other options. Once availability is established, we will ask for a deposit and a completed online registration to confirm your spot Please call us at (+51) 974401722 with any questions or to confirm availability over the phone.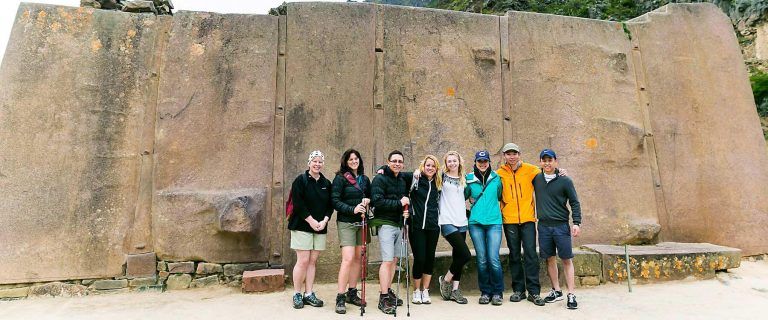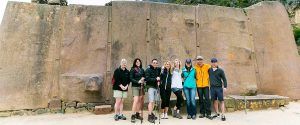 Sacred Valley Tour 1 Day cusco – Pisac – ollantaytambo In the Sacred Valley 1 Day of the Incas there
Read More »
Viajei com um grupo de amigos brasileiros até o Peru por 10 dias e contratamos esta agência: pacote completo, passeios e translados. Tudo ocorreu muito bem.
Gostaria de agradecer ao Luis da Chaska Travel pelo excelente atendimento e dedicação. Ótimos passeios que valeram muito a pena! Realizamos o tour a Maras e Moray, com paisagens lindas e singulares.
O atendimento proporcionado pelo ... contribuiu para a constante alegria na nossa viagem. Muito obrigada pela atenção especial. Queremos voltar. Um abraço.
Eu conheci Luis de alguns amigos que visitaram Cusco, eu estive com minha família e decidi visitar alguns lugares e ele pegou do aeroporto com um sorriso radiante.