Machu Picchu from Cusco 2D / 1N
Enjoy an unforgettable visit to the historic sanctuary of Machu Picchu and its charming town Machu Picchu which is an Inca city surrounded by temples, platforms and water channels, built on top of a mountain. Its construction was built with large blocks of stone joined together, without the use of amalgam. At the moment, it is considered cultural patrimony of the humanity when being recognized like important political center, religious and administrative of the Inca time.
| DURATION: | 2 Days - 1 Night |
| --- | --- |
| TIME: | Departure 06:00 a.m. (1st day) - return 08:00 p.m. (2nd day) |
| TRIP STYLE: | History & Culture |
| MINIMUM GROUP: | 2 people |
| DEPARTURES | Daily |
In the morning (06:00 or 08:00 am) we will take you in our transport from your hotel in Cusco to the train station in Poroy (06:00 or 08:30 a.m.) where we will board the train to Machu Picchu town or Hot Springs. On the way, you will see the spectacular natural beauty and abundant vegetation of the area the trip will last approximately 3 hours and 30 minutes. Upon arrival in the cozy village we will go to our reserved accommodation and have the afternoon free to explore the city on your own or to visit the hot springs of this place.
Very early in the morning we will board the hot water town bus to the archaeological site of Machu Picchu. In the Inca place of Machu Picchu we will appreciate its enigmatic beauty and incomparable architecture and hydraulic engineering. Then our guide will give us a guided tour of 2 hours through the site, will explain the meaning of each sector and the historical legacy of the impressive citadel. Afterwards, you will have free time to explore independently and take pictures.
After having enjoyed the bus back to the town of Machupicchu, and enjoy a delicious lunch (not included in the price), we will board the return train to Poroy where the bus will wait for us in the direction of the imperial city of Cusco.
You can choose one of these 3 options of rates expressed in USD – USD per person :
| 01 | EXECUTIVE TRAIN (economic class) | $ 360.00 |
| --- | --- | --- |
| 02 | TRAIN VISTADOME (first class) | $ 390.00 |
| 03 | HIRAN BINGHAN TRAIN (luxury train) | $ 980.00 |
| 01 | EXECUTIVE TRAIN (economic class) | $ 390.00 |
| --- | --- | --- |
| 02 | TRAIN VISTADOME (first class) | $ 445.00 |
| 03 | HIRAN BINGHAN TRAIN (luxury train) | $ 985.00 |
| 01 | EXECUTIVE TRAIN (economic class) | $ 490.00 |
| --- | --- | --- |
| 02 | TRAIN VISTADOME (first class) | $ 580.00 |
| 03 | HIRAN BINGHAN TRAIN (luxury train) | $ 1180.00 |
ADDITIONAL ITEMS TO THIS TOUR
Huayna Picchu is the mountain that rises next to Machu Picchu. It is a 45 minute walk to the top. While this walk is done on your own, your guide will direct you to where this walk begins. This is an additional entrance ticket that we can assure you in advance The value of the ticket is 20 USD
Machu Picchu mountain is the other mountain that sits on the ruins of Machu Picchu. It offers even more impressive views than Huayna Picchu, but it takes an hour and a half to get to the top. This is an additional entry ticket that we can insure for you. The value of the ticket is 20 USD
Indio Feliz Restaurant in Aguas Calientes(Machupicchu pueblo)  The power value is 30 USD
APPLY ONLY FOR THE TOURS BY TRAIN TO MACHUPICCU 01 DAY
The reservation of hotels and trains is subject to space availability.
The cost of the tour packages is based on two people and double room. For an individual room you have to pay extra:
For more information you can write to us at info@chaskatravelperu.com
Foreign tourists  with valid university card get a discount of 20% of the cost of the excursion.
Special discounts for groups more than "05 people" For more information write to us info@chaskatravelperu.com
Please complete the form below to request a reservation. One of our Trip Coordinators will contact you, often within two business hours, to confirm availability of the trip and/or provide you with other options. Once availability is established, we will ask for a deposit and a completed online registration to confirm your spot Please call us at (+51) 974401722 with any questions or to confirm availability over the phone.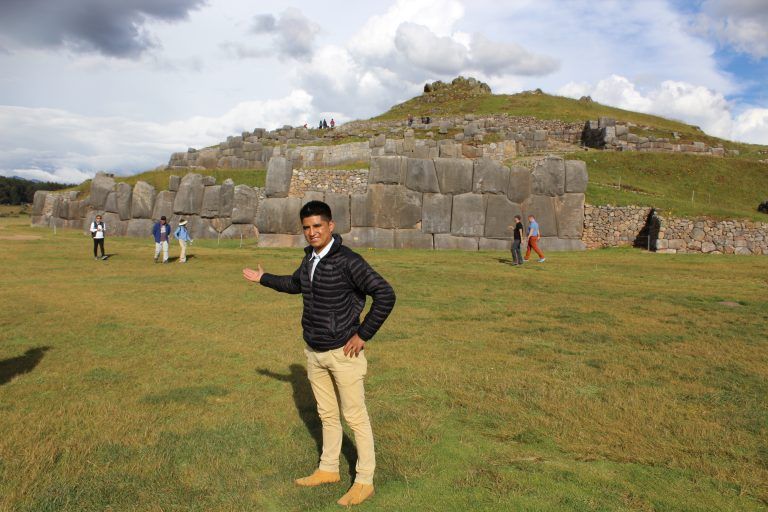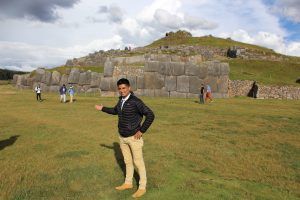 Cusco City Tour Half Day cusco – sacsayhuaman – puca pucara Home The charming city of Cusco is built on
Read More »
Viajei com um grupo de amigos brasileiros até o Peru por 10 dias e contratamos esta agência: pacote completo, passeios e translados. Tudo ocorreu muito bem.
Gostaria de agradecer ao Luis da Chaska Travel pelo excelente atendimento e dedicação. Ótimos passeios que valeram muito a pena! Realizamos o tour a Maras e Moray, com paisagens lindas e singulares.
O atendimento proporcionado pelo ... contribuiu para a constante alegria na nossa viagem. Muito obrigada pela atenção especial. Queremos voltar. Um abraço.
Eu conheci Luis de alguns amigos que visitaram Cusco, eu estive com minha família e decidi visitar alguns lugares e ele pegou do aeroporto com um sorriso radiante.