Maras & Moray Tour – Atv Tour Half Day
Come and enjoy an exciting and fun excursion, in which we will visit the town of maras, the old agricultural laboratory of Moray and the spectacular scenery with hundreds of salt pits. On the route we will have incredible views of snowy peaks, lagoons and huge mountains.
| DURATION: | 1/2 Day |
| --- | --- |
| TIME: | Departure 08:00 a.m. - return 01:00 p.m. / departure 01:00 p.m. - return 6:00 p.m. |
| TRIP STYLE: | Adventure trip |
| MINIMUM GROUP: | 2 people |
| DEPARTURES | Daily |
We will start the adventure picking you up from your hotel in Cusco between 07:00 and 08:00 in the morning to start our trip of approximately 50 minutes in our tourist transport to the Pata Cruz Village. Here we will have the opportunity to practice in ATVs for 15 or 20 minutes
.
Once we are ready for the unique journey, we will begin the journey with the ATVs to the experimental terraces of Moray where our guide will explain the importance of this archaeological site. In the same way they were used to create different types of microclimates and adapt plantations of new products.
Then we will go to the Salineras de Maras an incredibly beautiful place where we will know how salt is produced. During this tour we will have magnificent views of the Nevado La Verónica and the Nevado de Chicón, accompanied by a magical landscape in contact with nature.
You can you choose one of these 2 options Tari fas expressed in USD – US dollars per person:
| Shared service (groups of 20 people) | USD 40.00 |
| --- | --- |
| Private service (minimum 02 people) | USD 100.00 |
IT IS IMPORTANT FOR THIS TOUR
The cost of the tour packages is based on two people in private service .
Prices do not include travel and accident insurance
Foreign tourists with valid university card get a discount of 20% of the cost of the excursion.
Special discounts for groups more than "05 people" For more information write to us info@chaskatravelperu.com
Please complete the form below to request a reservation. One of our Trip Coordinators will contact you, often within two business hours, to confirm availability of the trip and/or provide you with other options. Once availability is established, we will ask for a deposit and a completed online registration to confirm your spot Please call us at (+51) 974401722 with any questions or to confirm availability over the phone.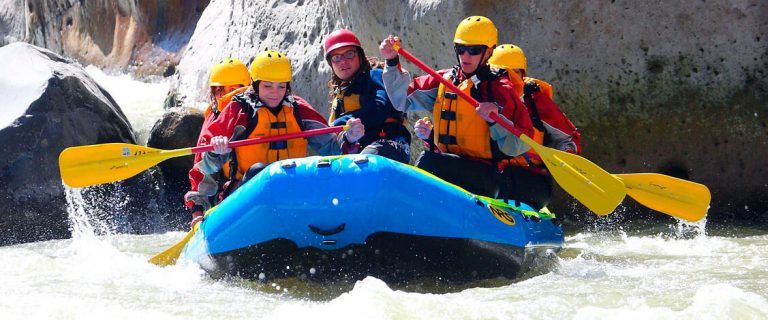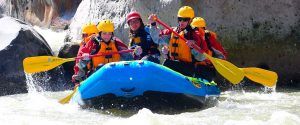 Rafting In Cusipata 1 Day Cusco – cusipata Home This tour is perfect for people who like adrenaline, rafting is
Read More »
Viajei com um grupo de amigos brasileiros até o Peru por 10 dias e contratamos esta agência: pacote completo, passeios e translados. Tudo ocorreu muito bem.
Gostaria de agradecer ao Luis da Chaska Travel pelo excelente atendimento e dedicação. Ótimos passeios que valeram muito a pena! Realizamos o tour a Maras e Moray, com paisagens lindas e singulares.
O atendimento proporcionado pelo ... contribuiu para a constante alegria na nossa viagem. Muito obrigada pela atenção especial. Queremos voltar. Um abraço.
Eu conheci Luis de alguns amigos que visitaram Cusco, eu estive com minha família e decidi visitar alguns lugares e ele pegou do aeroporto com um sorriso radiante.