Machu Picchu From Ollantaytambo 1 Day
This tour is designed for those who have little time to visit one of the seven wonders of the world Machu Picchu Inca citadel with its town located in the Vilcanota river valley, are the main objective of those who come to Cusco live emotions and unforgettable experiences knowing "Chaska Travel Peru", more about the Inca culture that this magnificent place was built.
| DURATION: | 1 Day |
| --- | --- |
| TIME: | Departure 03:00 a.m. - return 09:00 p.m. (2nd day) |
| TRIP STYLE: | History & Culture |
| MINIMUM GROUP: | 2 people |
| DEPARTURES | Daily |
We start the tour with the pick-up of travelers from the hotel in the city of Cusco; and transfer to the train station in Ollantaytambo (trip by car 2 hours)
We will board the train that will take us to Aguas Calientes (town at the foot of the Sanctuary of Machu Picchu), (2-hour train ride). Upon arrival we will board the touristic bus in 30 minutes and will take us to the Inca citadel where we will start the guided tour of one of the Seven Wonders of the Modern World, Machu Picchu.
Our specialized guide will transport us back to the time of the Incas; we will visit the main attractions of Machu Picchu such as: the Central Plaza, the Circular Tower, the Solar Clock, the Royal Barracks, the Temple of the 3 Windows, the Royal Cemetery, among others. The guided tour lasts approximately 2 hours, then you will have enough time to continue exploring and admiring the great work that the Incas did in the Sanctuary of Machu Picchu.
In the afternoon or evening it would be your return being your possible train from 18:20 or earlier, it will depend on availability. The train will leave from Aguas Calientes to the train station of Ollantaytambo, there our transfer will wait for you with your name of the indicated person to return you to the city of Cusco on a tourist bus.
You can you choose one of these 2 options Tari fas expressed in USD – US dollars per person:
| 01 | EXECUTIVE TRAIN (economic class) | $ 300.00 |
| --- | --- | --- |
| 02 | TRAIN VISTADOME (first class) | $ 350.00 |
ADDITIONAL ITEMS TO THIS TOUR
Huayna Picchu is the mountain that rises next to Machu Picchu. It is a 45 minute walk to the top. While this walk is done on your own, your guide will direct you to where this walk begins. This is an additional entrance ticket that we can assure you in advance The value of the ticket is 20 USD
Machu Picchu mountain is the other mountain that sits on the ruins of Machu Picchu. It offers even more impressive views than Huayna Picchu, but it takes an hour and a half to get to the top. This is an additional entry ticket that we can insure for you. The value of the ticket is 20 USD
Indio Feliz Restaurant in Aguas Calientes(Machupicchu pueblo)  The power value is 30 USD
APPLY ONLY FOR THE TOURS BY TRAIN TO MACHUPICCU 01 DAY
The train reservation is subject to space availability.
The cost of the tour packages is based on two people.
For more information you can write to us at info@chaskatravelperu.com
Foreign tourists with valid university card get a discount of 20% of the cost of the excursion.
Special discounts for groups more than "05 people" For more information write to us info@chaskatravelperu.com
Please complete the form below to request a reservation. One of our Trip Coordinators will contact you, often within two business hours, to confirm availability of the trip and/or provide you with other options. Once availability is established, we will ask for a deposit and a completed online registration to confirm your spot Please call us at (+51) 974401722 with any questions or to confirm availability over the phone.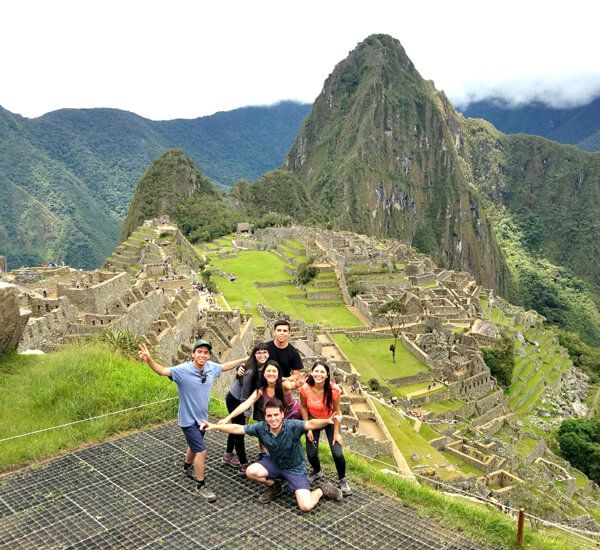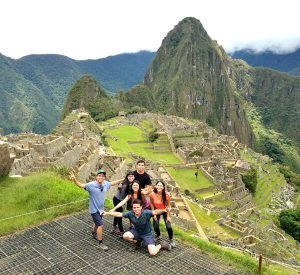 Cusco Cultural Magic 4 Days 3 Nights Cusco – Machu picchu – sacred valley Home ITINERARY Day 01: arrival and
Read More »
Viajei com um grupo de amigos brasileiros até o Peru por 10 dias e contratamos esta agência: pacote completo, passeios e translados. Tudo ocorreu muito bem.
Gostaria de agradecer ao Luis da Chaska Travel pelo excelente atendimento e dedicação. Ótimos passeios que valeram muito a pena! Realizamos o tour a Maras e Moray, com paisagens lindas e singulares.
O atendimento proporcionado pelo ... contribuiu para a constante alegria na nossa viagem. Muito obrigada pela atenção especial. Queremos voltar. Um abraço.
Eu conheci Luis de alguns amigos que visitaram Cusco, eu estive com minha família e decidi visitar alguns lugares e ele pegou do aeroporto com um sorriso radiante.